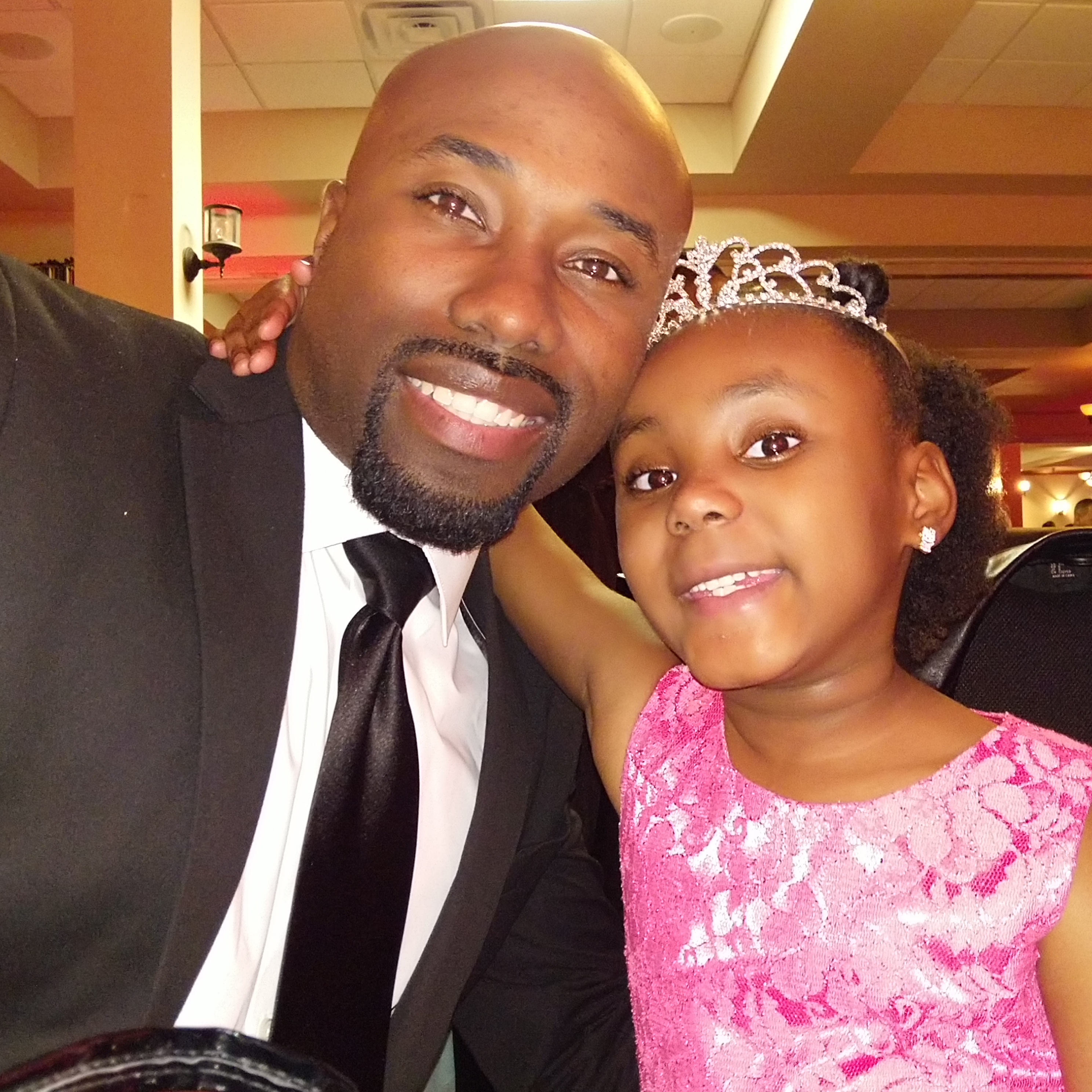 There are many highlights that come with being a Father. One of the best highlights is the Daddy Daughter Dance in DeSoto Texas. This year we celebrated the 25th Annual Daddy Daughter Dance in DeSoto Texas. The theme was "Crystal Ball" and the atmosphere was electric!
My daughter and I attended the Daddy Daughter Dance in DeSoto Texas for 2018, so once per week, she would ask me when are we going back to the Daddy Daughter Dance. On February 2nd, we made it back to the dance and she loved it! There was a great entrance way that made all the little girls feel special as they entered the ballroom. However, before we danced, we took photos together. I appreciated that we received a hard copy of the photos so we can have something tangible to take home and remember this incredible night.
The food was actually really good. It was well cooked and tasty. At the table, there was a group of 4 – 5 fathers and daughters per table. The music was on point. Everything from Cardi B to Luther Vandross (all edited versions of course). The most special moment of the night for me as a Father was dancing with my baby girl to Luther's "Dance with my Father". It's hard to not get a little emotional when listening to this song.
Overall it was a night to remember. My daughter is already looking forward to the next Daddy Daughter Dance in DeSoto Texas. Personally, this is one of the things that I enjoy about living in DeSoto. Every month there is a new event for the kids, families, and adults to enjoy. With all the noise and distractions that we have in the world, it's very refreshing to be able to attend events like this. It's events like this that are causing more people to consider a move to DeSoto or Dallas County as a whole. If you are considering moving to our area, please give me a call 469-988-2408. I would love to assist!